Contex Experts is trying to expand its offer and not close only to its flagship products – Hard-Flexx® and EOS®. A very important aspect of working in a warehouse and in a production hall is the approach to intralogistics, but what exactly is it and how to develop it? We will try to answer all bothering questions in this article.
The topic of intralogistics was taken up for the first time in 2004 by the VDMA Mechanical Industry Association from Frankfurt. The aim of this topic was to distinguish the logistics of information flow and the correct process of dealing with goods in industry, trade or public institutions from logistics and freight transport. Particular emphasis in the area of ​​intralogistics is placed on issues related to transport, storage of goods and the internal material flow system. The key tasks of intralogistics include: solution planning, automation of conveyor technology in the warehouse, material flow, notification, optimization of control systems and machines, as well as project implementation. Often, attention is also paid to the development of back-end in the field of software, warehouse management, warehouse management systems, networks, robots, plant engineering. However, the key issue here is the flow of materials and internal logistic processes. The entire cycle begins with the receipt of goods, then various stages of storage and possible production. The process ends with the sale and shipment of the finished product.
In our company, we take care of preparing solutions necessary at every stage of intralogistics. Our offer includes as many as 3 solutions that significantly facilitate the implementation of internal goods flow and logistics processes. The Lock & Stop sign, TSI trolley and the support of the Jack Stand semi-trailer are the highest quality products that guarantee the improvement of intralogistics processes in the company.
Lock & Stop:
• Made of stainless steel, increased durability and aesthetics (resistance to weather and chemical conditions in the docks)
• Safe, ergonomic lock & stop system in standing position
• Secured corners
• Easily adjustable height of the stop sign with a secure ball latch
TSI trolley:
• Sheet for attaching a water bottle and a scanner holder
• Worktop made of waterproof and non-slip plywood
• 4 swivel castors with brake – LE PATH- 125K FI-FK BLICKE
• 2 fixed wheels B-Path 125F FK BLICKE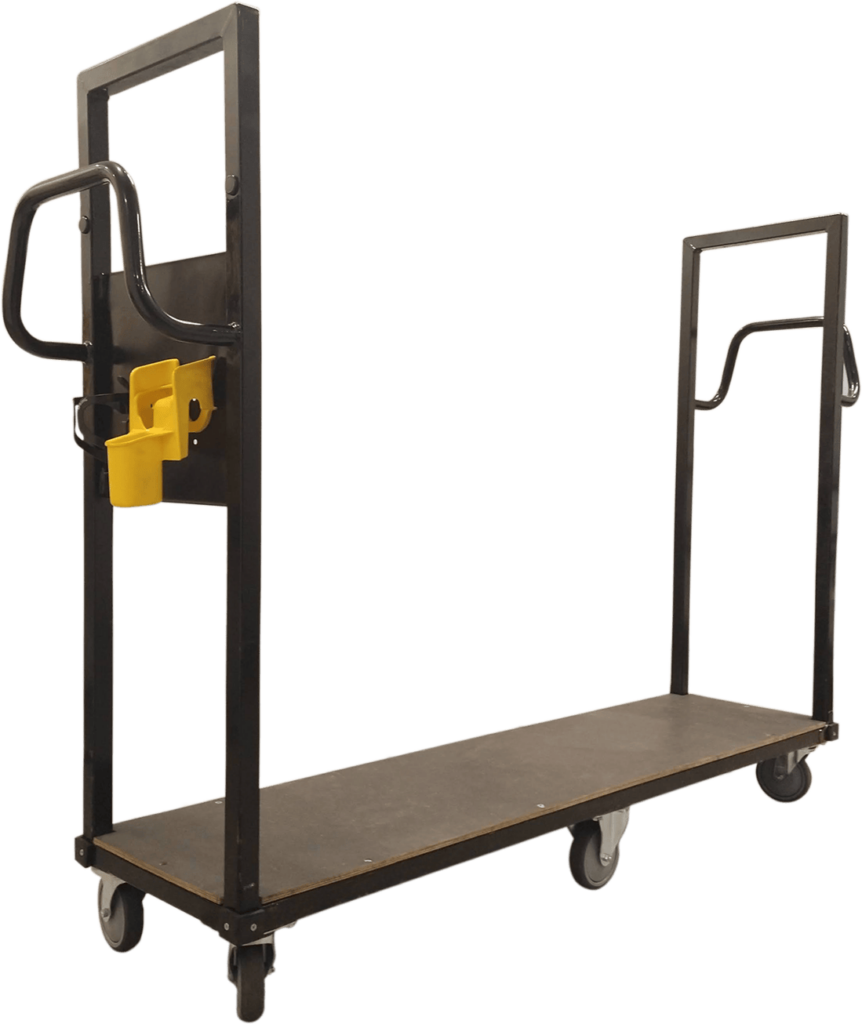 Jack Stand:
• Regulated high
• Stainless steel
• High-quality wheels, lightweight solid rubber
• Stainless steel lock, preventing unauthorized opening, "one key" lock
• Top surface of the beam secured with a durable elastic element
• Smooth operation of the locking system